Ahhh, t-minus 18 days until I'm posted up on an Aruban beach, pina colada in hand.
In the meantime, I'm in full vaca-prep mode. I'm working my a** off at the gym. I ordered some of that probably-a-scam FitTea sh*t to try not be mistaken for a whale by the locals. And, most importantly, I've been poking around my favorite websites for some new things for my trip 🙂 (even though I definitely shouldn't be spending $$)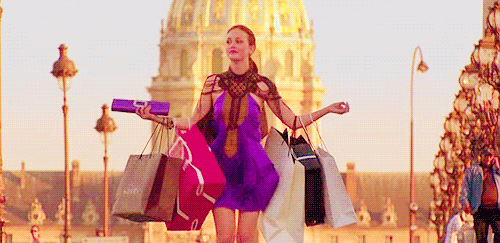 I have a SILLY amount of swimsuits, so I told myself I could only buy one (lol), and few tropical dresses/jumpsuits.
So! While perusing through one my favorite websites, ASOS, I decided I wanted to share some of my fav finds with you all (click the titles)! Also!! Let me know in the comments which you think I should take along on my trip!
TROPICAL
ASOS Ruffle Wrap Lemon Print Mini Dress // $45
ASOS Mix & Match Tropical Pop Print High Waist High Leg Bikini Bottom // $26
ASOS Off Shoulder Sundress in Mono Palm Print // $29
Puma Running Ignite Flash Evoknit Satin Sneakers In Dusky Pink // $119
ASOS Off Shoulder Sundress in Pink Floral Print // $29
BLACK & WHITE
ASOS Natural Straw Visor //$16
ASOS Shirred Waist Maxi Chiffon Beach Caftan // $42
ASOS Mix and Match Mixed Gingham Pom Pom Bardot Bikini Top // $26
New Look Lace Up Swimsuit // $40
ASOS Low Back Mini Sundress in Heart Broderie // $45
ASOS Cut Out Coin and Tassel Earrings // $10
STRIPES
ASOS Stripe Pinny Jumpsuit with Frill Hem // $60
PrettyLittleThing Striped High Leg Bikini Brief // $16
ASOS Halter Swing Sundress in Cut About Stripe // $32
Motel Cap Shoulder Tie Front Bikini Top // $48
ASOS Linen Wrap Side Maxi Dress in Stripe // $45
Which pieces are your favorites? What needsss to be in my suitcase? How happy are you that gingham is still a thing? Will I find any excuse to buy sneakers????? Leave some love in the comments below 🙂
XO, MEESH